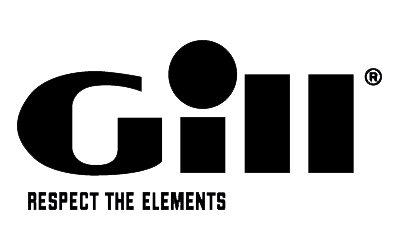 Gill Guarantee - Warranty
All Gill products come with the "Gill Guarantee". This means that you can trust a Gill product to perform whenever you need it to. The "Gill Guarantee" covers against all defects in material and workmanship which means that if, after inspection, the product is found to be defective (other than fair wear & tear) we will repair or replace it at our discretion, free of charge.
PLEASE NOTE THE FOLLOWING:
Normal wear and tear will not be warranted. Neglect and mishandling of zippers will not be warranted.
CUSTOMER CARE AND REPAIR SERVICES PROCESS:
Gill has a long standing reputation for having one of the best customer service teams in the industry. We strive to ensure from the moment you contact Gill NA you are served in a friendly and efficient manner. The staff at Gill NA understands and appreciates the demands of the marine environment and we aim to offer you useful and professional advice and service. If you have a customer care concern please email Gill NA at: customercare@gillna.com
To return a Gill product to Gill NA for warranty inspection , care and / or repair please follow the below listed steps:
STEP # 1
It is mandatory by law that garments are CLEAN when sent to Gill NA for inspection. Our repair vendor will not accept or handle soiled or dirty garments. Clothing received by Gill NA that is not clean will not be processed and will be returned to you.
STEP #2
Download and complete the Warranty Consideration Return Form and enclose a copy of it with your returned gear.
STEP # 3
Please ship to :
Gill North America
Attn: Gill Garment Care and Repair Department
1025 Parkway Industrial Park Drive
Buford, GA 30518
We strongly recommend you return items via an insured, traceable method such as UPS, Fed-X or US Priority Mail. Gill North America is not responsible for lost packages or receipt without proof of delivery. We do not perform any repairs on-site.
The care and repair evaluation process can take up to four weeks from the date we receive your gear. In some instances, the process may take up to six weeks if additional testing, evaluation or repair is required.
We reserve the right to replace, pro rate replacement, or repair your gear depending on evaluation results. In some cases styles are no longer available so the latest style of comparable replacement value will be substituted. We will contact you should this be the case.
To speed up the evaluation the review process even further you may email photos of your product for an initial evaluation. Simply send digital photos of your gear and photo detail with description of the area you're concerned about. We will reply by call or email within a few working days. Please email to customercare@gillna.com.
If you have any additional questions regarding returning your gear to Gill NA for care and / or repair please contact customer service directly via email at customercare@gillna.com.
We do offer a garment care product line consisting of a spot cleaner, wash in cleaner and re protect spray.
Thank you.
Sincerely,
Customer Care - Gill North America