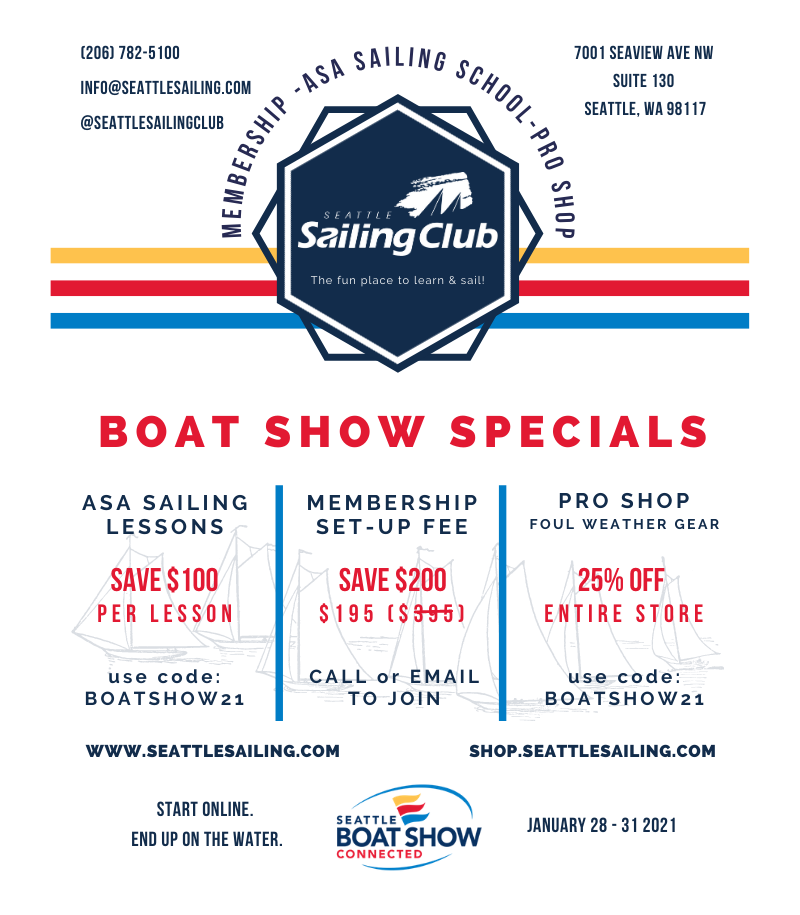 SAVE 25% on STOREWIDE with CODE: BOATSHOW21! Along with discounts on our online store, we are also offering discounts on Sailing Lessons and Club Membership. Learn to sail, use our boats, and stay warm and dry with your new sailing gear!
---
COVID-19 PROTOCOLS FOR BOAT SHOW INQUIRIES
Check-out our Boat Show Specials here.
For the health and safety of our community, we are currently not inviting guests into our store front. For inquiries about membership, lessons, or gear, please give us a call or send us an email. We appreciate your understanding.
(206)782-5100
info@seattlesailing.com
---
Boat Show Connected
The Seattle Boat Show is going virtual with lots of great features, activities and benefits that you've come to expect from the show! While we wish we could see you in person, thanks to technology, we can still see you at Seattle Boat Show Connected, Jan. 28-31.
Enjoy the iconic red carpet in 3D, shop the show, connect with us and others, and watch 68 original northwest boating and fishing seminars. There are 4 ticket levels starting at only $5! Register online now.
---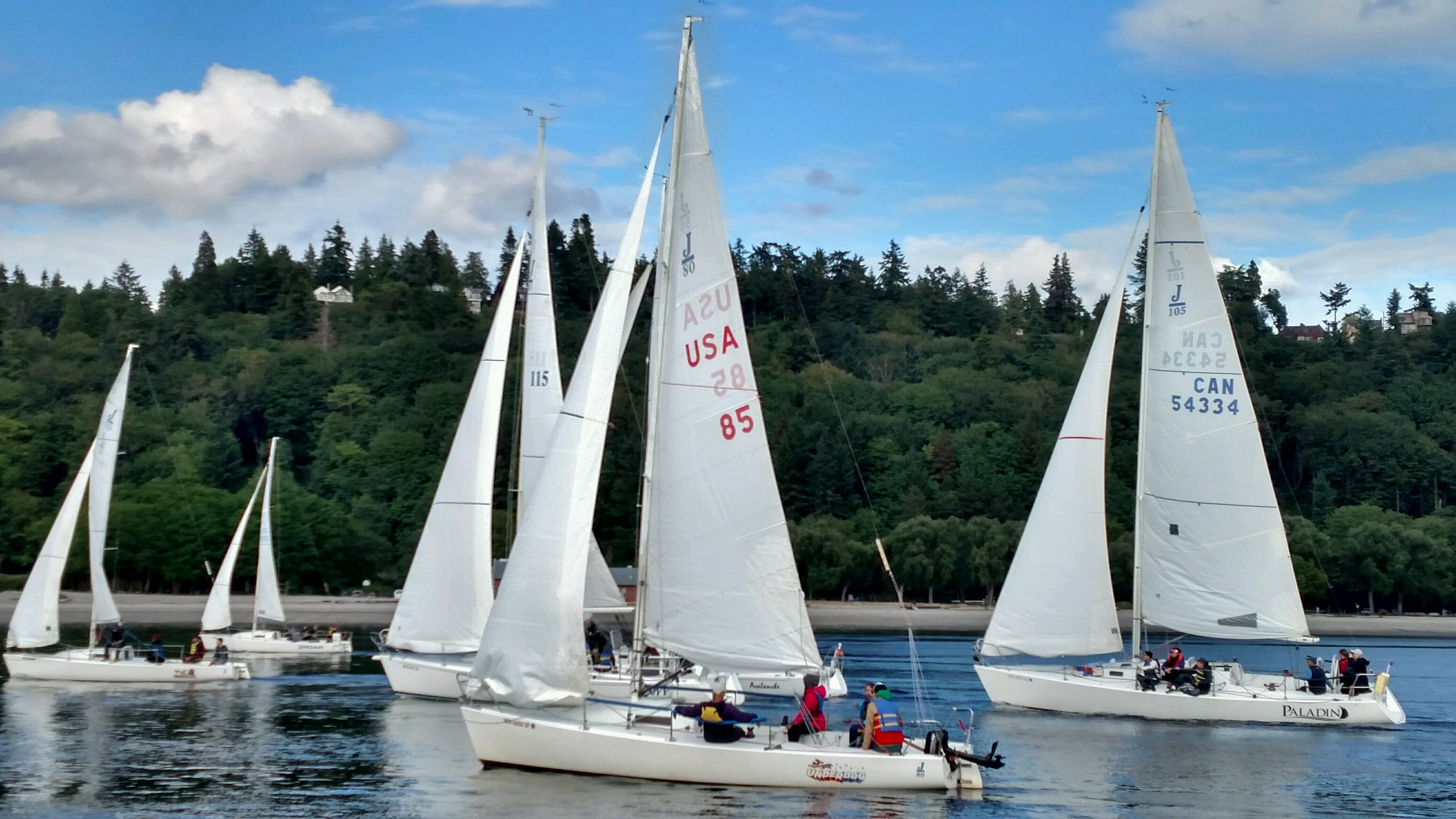 With our Boat Show Specials, save hundreds on lessons!
Taking the first step into the sailing community can sometimes feel more like a giant leap. The Seattle Sailing Club, in conjunction with the American Sailing Association, not only takes the stress out of the journey, it makes it fun.
Our experienced instructors are sure to provide you with all the information necessary to succeed in your sailing lessons. They will work at your speed, allowing you to make the most out of every minute you spend on the Puget Sound.
ASA 101 Basic Keelboat Sailing
These 15-hour sailing lessons are designed for students who have either never sailed, or have been on the water and are ready to learn more. It is the perfect first step towards becoming a competent sailor.
ASA 103 Basic Coastal Cruising
These 21-hour sailing lessons build directly on the skills learned from ASA 101. If your goal is to skipper boats under 30 feet, equipped with an inboard or outboard engine, and tiller driven, look no further.